Event details
Date
Time
Duration
Friday, 25th September 2020
4:00PM BST
5:00PM CEST
11:00AM EDT
8:00AM PDT
1 hours
Detecting antibodies that confer effective immunity is crucially important to understand a patient's immune response to SARS-CoV-2. In particular, the ability to quantify the virus-neutralizing capacity of the immune system is key to support the development of suitable vaccines and antibody-based treatments such as convalescent plasma therapies.
This talk outlines our efforts in assessing the immune response in COVID-19 patients by use of a novel microfluidic in-solution immunoassay platform. With this new approach, we were able to comprehensively profile SARS-CoV-2 antibodies directly in minimally diluted serum of these patients.
During the event, we will be looking into:
Understand the drawbacks of standard immunoassays such as ELISA tests
Understand that affinity-based antibody profiling is key for a comprehensive understanding of the immune response against SARS-CoV-2
Learn about the ability to assess the immune response of COVID-19 patients directly in minimally diluted serum by use of a novel in-solution immunoassay platform
Understand how this technology can be leveraged by scientists in the fight against COVID-19
Presenters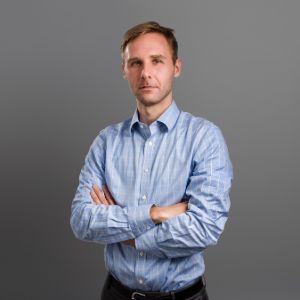 Prof Tuomas Knowles
University of Cambridge
Founder and Chief Scientific Officer, Fluidic Analytics
View Bio
Professor Knowles holds a personal Professorship in the Department of Chemistry and at the Cavendish Laboratory at the University of Cambridge and is also a Fellow of St John's College Cambridge. His current research interests are focused on using physical approaches to study the self-assembly of protein molecules both in the context of biological function and malfunction.
Finn Price
Editorial Team, SelectScience
View Bio
Fionnbhar Price is a member of the SelectScience Editorial Team, who plays a core role in sourcing and publishing content for the site, with a particular focus on the field of applied chemistry. He has an MChem in Chemistry from Cardiff University, UK, and undertook a year in research characterizing bacterial protein.