Event details
Date
Time
Duration
Thursday November 5 2020
4.30pm (GMT) | 8.30am (PST)
50mins
The entertainment industry is constantly evolving to conform with new realities, and those changes bring new challenges and opportunities.
Join the upcoming webinar discussion with Media and Entertainment industry experts from Salesforce as they take an in-depth look at key trends, research, and global use cases. Learn about best practices for breaking down barriers to digital transformation.
Webinar discussion questions include:
What is the effect of the pandemic on media companies?
What is the future of devices and technologies like AR and VR?
What does the future of advertising and marketing look like with companies having access to all our usage and data?
What are the key learnings from companies on digitally transforming themselves to prepare to compete in this "new "work from home" world? What are the main challenges faced and how did they overcome them?
Presenters
Jonathan Miranda
Emerging Strategy Principal, Salesforce
View Bio
Jonathan Miranda is a strategist with over fifteen years' experience and a technical background as a former product owner and software architect. At Salesforce, Jonathan engages with corporations, governments, and institutions to create alternative perspectives on the future and develops robust strategies in a changing and uncertain world. Prior to Salesforce, Jonathan worked in the education industry with Pearson and Global English. Jonathan has a dual bachelors degree in Computer Science and Computer Engineering from the University of California, Davis.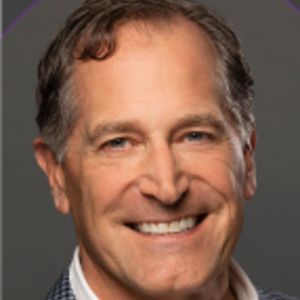 Christopher S. Dean
VP and GM of Salesforce for Media & Entertainment, Salesforce
View Bio
Christopher S. Dean or "CD" is VP and GM of Salesforce for Media & Entertainment Industry Cloud efforts. CD has spent decades developing and launching products that help customers create new distribution channels and grow revenue. As CEO of Swrve, CD transformed a mobile gaming business into a world leader in enterprise mobile marketing automation for finance, entertainment, travel, telecommunications, and ecommerce verticals. CD holds a Master of Business Administration from the J.L. Kellogg Graduate School of Management and a Bachelor of Arts in Economics from Vassar College. His overarching business and management philosophy: Look after the customer and everything else falls into place.
Nick Snow
Editor-in-Chief, Advanced Television